Three Tips to Keep Your Invisalign® Aligners Clean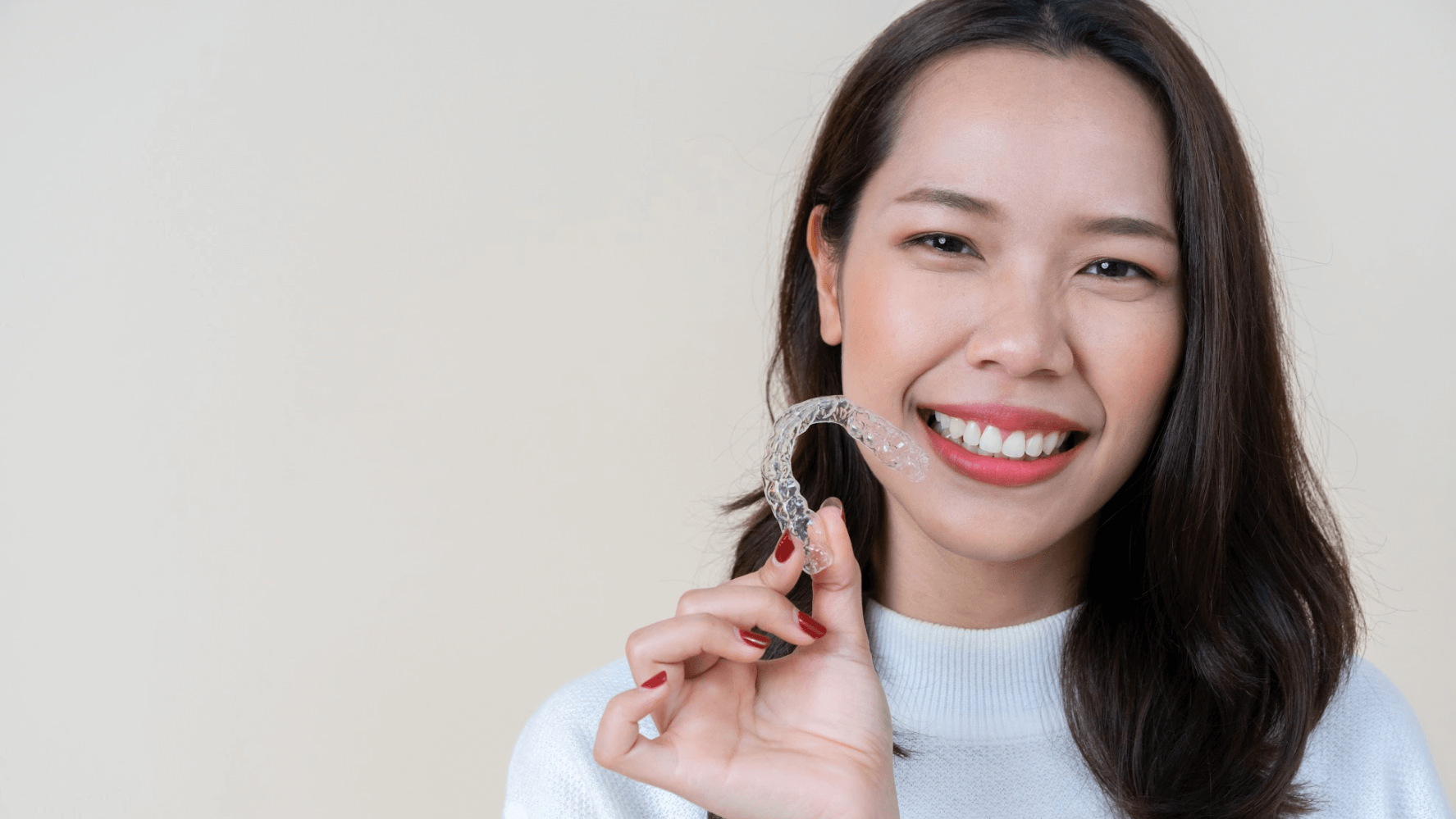 When one has invested time and money in Invisalign treatment, the last thing they would want is to ruin their invisible teeth aligners. Keeping those Invisalign teeth sparkling clean is essential for oral hygiene and maintaining a bright smile and virtually invisible aligners. Today, let's discuss the best ways to clean Invisalign aligners. Dr. Woo Young Chang and his team at CK Dental & Associates in Washington, D.C. are committed to helping patients get the most out of their Invisalign treatment.
What are the common mistakes when cleaning teeth aligners?
One of the biggest misconceptions is that regular toothpaste is suitable for your aligners. Traditional toothpastes are abrasive and can scratch your aligners, making them more visible. Avoid using hot water to rinse or soak your aligners; the heat can warp them. Here are some common mistakes people make so that you can avoid them:
Using abrasive toothpaste
Soaking in hot water
Using colored soaps that may stain aligners
By being aware of these pitfalls, you're already on the right track to maintaining the quality and effectiveness of your Invisalign treatment.
What is the best way to clean Invisalign aligners?
Maintaining the cleanliness of your aligners doesn't have to be complicated. With the right approach, it can quickly become part of your daily routine. To make your Invisalign treatment as effective as possible, consider these three essential tips:
Use aligner-specific cleansers: These are specifically designed to clean Invisalign aligners. They won't scratch or leave a residue.
Rinse and brush: Always rinse your aligners when you remove them. Brushing them with a soft toothbrush can also help remove plaque and dried saliva
Soak in denture cleaner or Invisalign crystals: Soaking your aligners in these solutions for about 20 minutes can help remove bacteria and keep them fresh.
By incorporating these three tips into your daily routine, you can significantly improve the longevity and appearance of your aligners, ensuring a more successful and comfortable Invisalign treatment journey.
How often should you clean your invisible teeth aligners?
The best practice is to clean your aligners each time you brush your teeth. At the very least, aim to clean them twice a day to help keep them free from bacteria and plaque. In addition to these regular cleanings, consider quick rinses during the day if you've had a meal or a snack. It's also beneficial to give your aligners a deeper clean once a week using aligner-specific products. By consistently following these guidelines, you'll help maintain the effectiveness and hygiene of your Invisalign treatment.
Can a regular cleaning routine benefit your overall oral health?
Absolutely! A good cleaning routine for your aligners also promotes excellent oral hygiene. When your aligners are clean, your teeth are less likely to be exposed to harmful bacteria. This means less plaque, less tartar, and fewer cavities in the long run. Plus, a clean aligner is practically invisible, making it easier for you to smile with confidence.
Improve your Invisalign treatment experience
Keeping your Invisalign aligners clean doesn't just make them last longer; it also makes your Invisalign treatment more effective. Remember, the cleaner the aligner, the more invisible your treatment. If you have any questions or need further assistance, contact us at CK Dental & Associates in Washington, D.C. Dr. Woo Young Chang and his team are here to help you achieve the best results from your Invisalign treatment. Don't hesitate to reach out for more guidance and support.