Is Root Canal Pain Considered a Dental Emergency?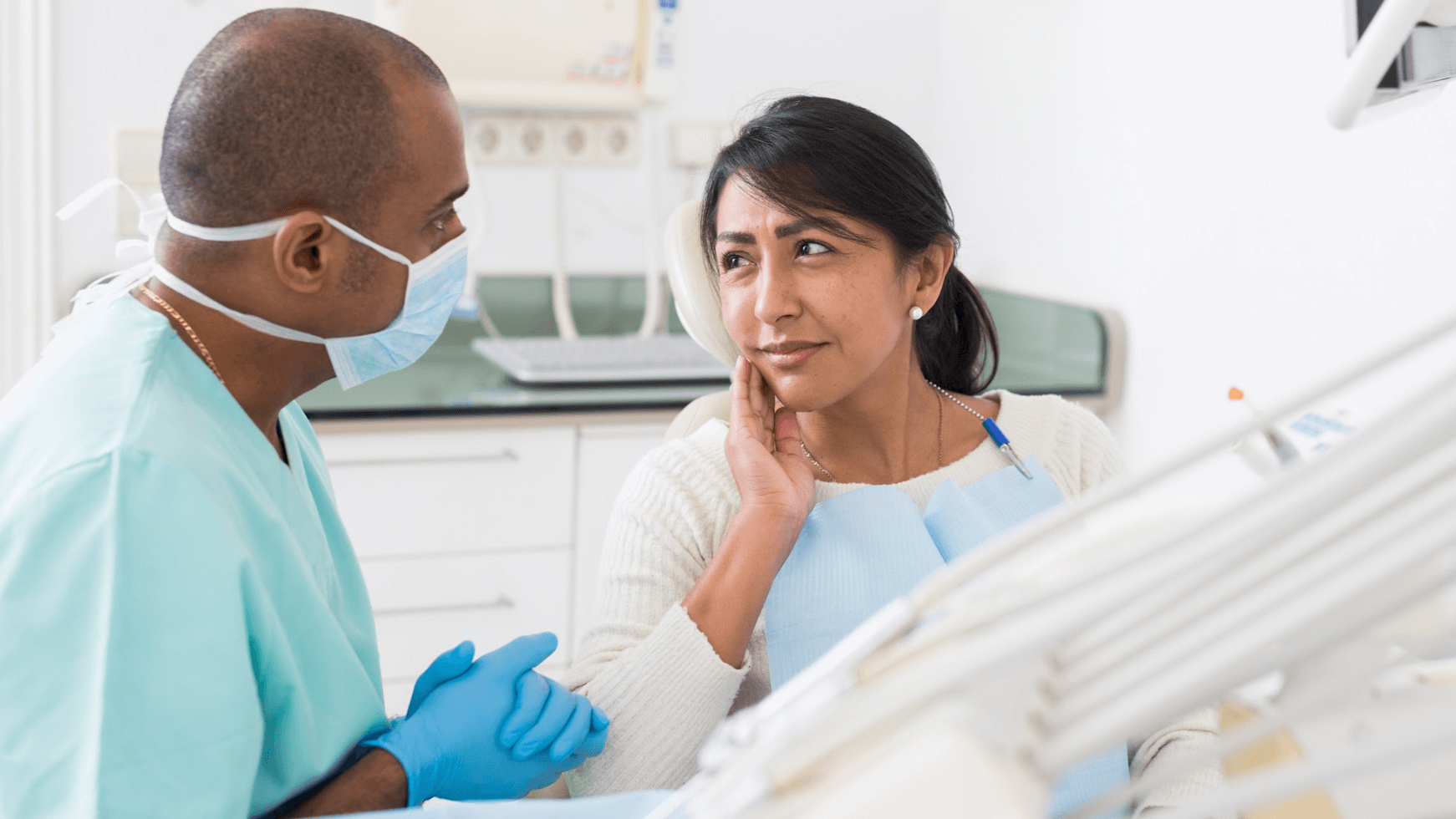 A root canal is the treatment of choice for an infected tooth. But if you experience severe pain accompanied by a fever, swelling, pus, or a foul taste in your mouth after root canal therapy, it may be considered a dental emergency – and you should seek help from a qualified dentist in Washington, D.C. Dr. Woo Young Chang is equipped to provide the urgent care patients need.
Minor toothaches and soreness may not be an emergency but still require attention. Call CK Dental & Associates to make an appointment and learn about your options. We ensure that each patient receives outstanding care in a timely fashion.
What is a root canal?
A root canal is a procedure that involves removing the infected pulp from inside a tooth. This prevents the spread of harmful bacteria and keeps your mouth healthy. The procedure is performed in a single visit and involves a form of sedation and numbing medication, so patients feel as comfortable as possible.
Root canals may be necessary if you experience severe tooth pain or inflammation from an infection near the root of your tooth. Dr. Chang has performed countless root canal procedures and understands the importance of providing quality treatment.
Is pain normal after a root canal?
Some mild discomfort is normal after root canal therapy. Our dentist in Washington, D.C. prescribes medications to manage pain and swelling, so recovery is manageable. Post-operative instructions also provide information about caring for the area and how to recognize if the pain is becoming too severe.
Patients should contact CK Dental & Associates if they experience pain accompanied by fever, swelling, pus, or a foul taste in their mouth that does not go away. These symptoms may indicate an infection and are considered a dental emergency. Do not wait and allow the infection to worsen – call us right away.
What happens during an emergency dental appointment?
It depends on your individual symptoms and condition, but most dental emergencies involve a thorough evaluation at CK Dental & Associates. We may take x-rays to understand the cause of your pain. Depending on what is found, Dr. Chang may clean the area, prescribe antibiotics, or perform an additional procedure. We can walk you through the details during an appointment.
How to alleviate pain during a non-emergency
If the discomfort you feel after a root canal is minor, it is not considered a dental emergency. However, there are a few ways to make yourself feel more comfortable at home:
Salt-water rinse: Use a solution of warm water and salt to rinse your mouth several times a day. This can reduce swelling and inflammation.
Ice packs: Apply a covered ice pack over the treatment area for 20 minutes at a time.
Soft foods: Eating soft foods such as yogurt, applesauce, smoothies, or mashed potatoes can prevent unnecessary pain in the jaw.
Take medications as prescribed: All medications should be taken as directed to reduce pain and ensure proper healing.
Ask about root canal recovery
Any form of tooth pain should not be taken lightly. If you had a root canal and experience the above symptoms, contact CK Dental & Associates right away. Our dentist in Washington, D.C. is available for emergency treatment and knows how to handle the situation promptly. Reach out, and Dr. Woo Young Chang can do whatever it takes to ensure a healthy and happy smile.