How to Take Proper Care of Invisalign® Aligners at Home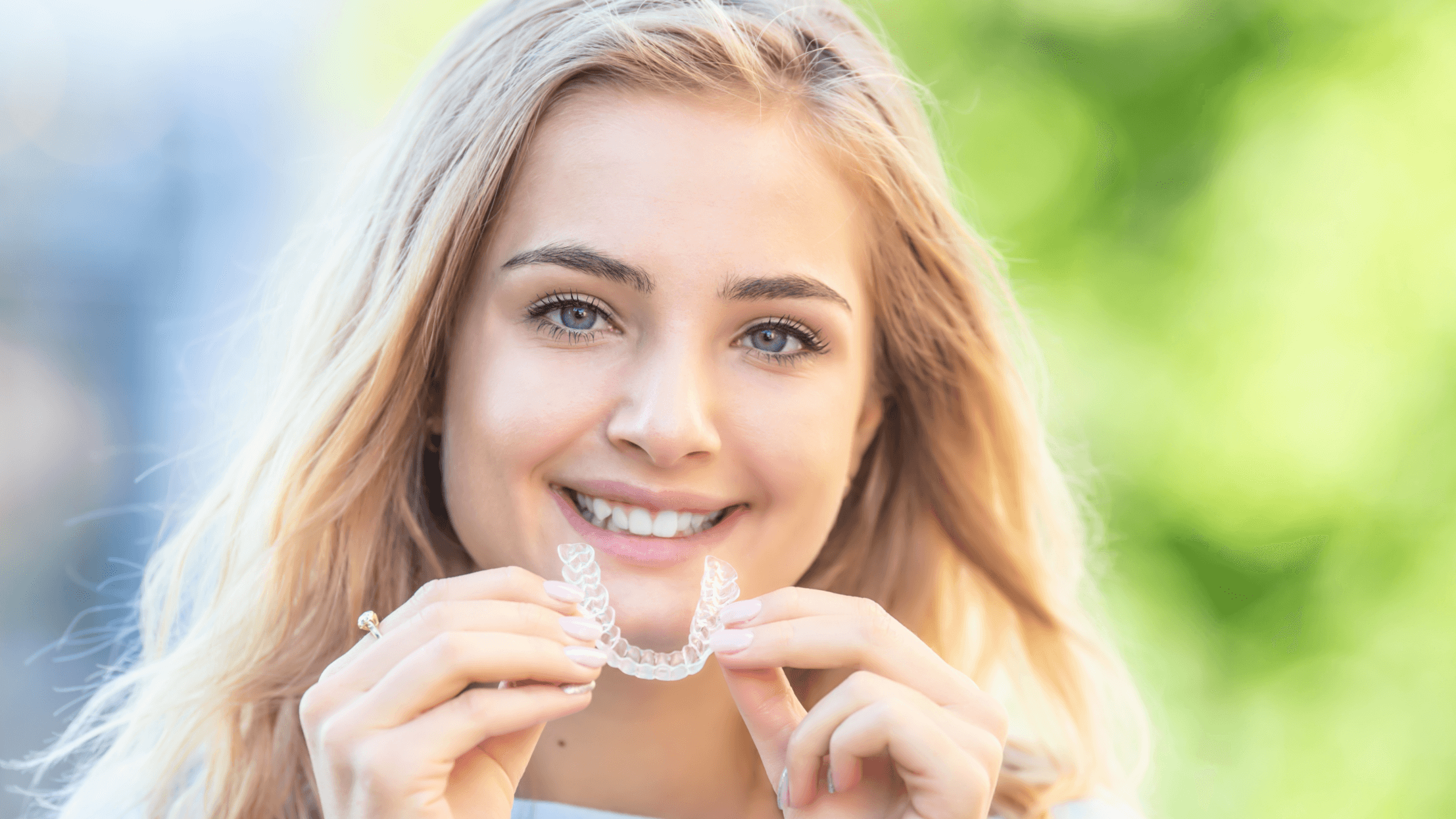 Misaligned teeth are one of the most common dental issues people experience. Traditional metal braces are a painful and bulky way to straighten teeth. With Invisalign aligners, patients can straighten their teeth without the pain and bulk of metal braces. Dr. Woo Young Chang can help you determine if Invisalign treatment is a good option for you. Schedule a consultation with Chang & Rothkopf Dental in Washington, D.C. today.
What are Invisalign aligners?
Invisalign aligners are clear plastic aligners that work to slowly and almost painlessly move your teeth to the right position. This is a much less noticeable option than braces. If orthodontic concerns are left untreated, it can lead to issues with eating and speaking. Invisalign aligners work to correct crooked teeth and even misaligned bites to help fix many orthodontic issues.
How can I take care of my Invisalign aligners?
Orthodontic treatment is an investment, so it is best to make sure you are taking care of your teeth and aligners in the best way possible. There are multiple ways you can ensure you are properly caring for your aligners; for example:
Every night, you should rinse your aligners. You can then gently brush them to ensure they are clean.

Do not clean your aligners with abrasive products, which can cause the aligners to become dull and make them easier to see.

Do not eat or drink anything other than water with your aligners in. This helps to prevent damage, staining, and other harmful issues.

Make sure you are storing your Invisalign aligners in their case to keep them safe and protected. You do not want to risk damaging your aligners because you accidentally set something on them.

Soaking your aligners can help keep them free of odors while ensuring they stay hygienic.
Taking care of your Invisalign aligners helps to make treatment go smoother. Dr. Chang can help you learn more about how to care for your Invisalign aligners.
What should I know about Invisalign aligners?
Invisalign aligners will need to be worn for at least 20 hours a day every single day. You should only take out your aligners to eat or drink something if it is not water. Treatment can be anywhere from 9 – 18 months, based on your dental goals and needs. Invisalign aligners are comfortable, removable, and convenient to use; this makes them more appealing to most than traditional metal braces. A good oral hygiene routine can help keep your aligners in good shape while ensuring your oral health is also being addressed.
Where can I get Invisalign aligners in Washington, D.C?
Invisalign aligners are a great option for those who want to straighten their teeth without the pain, discomfort, and appearance of traditional metal braces. It is important to take proper care of your Invisalign aligners. There are multiple steps you can take to ensure that your aligners are in the best condition possible to keep them almost invisible and working properly. Dentists at Chang & Rothkopf Dental can help you find the best ways to care for your Invisalign aligners during your treatment course. Contact Chang & Rothkopf Dental in Washington, D.C. today for a full consultation on the overall state of your oral and dental health.