Can Invisalign® Clear Aligners Help Realign my Bite?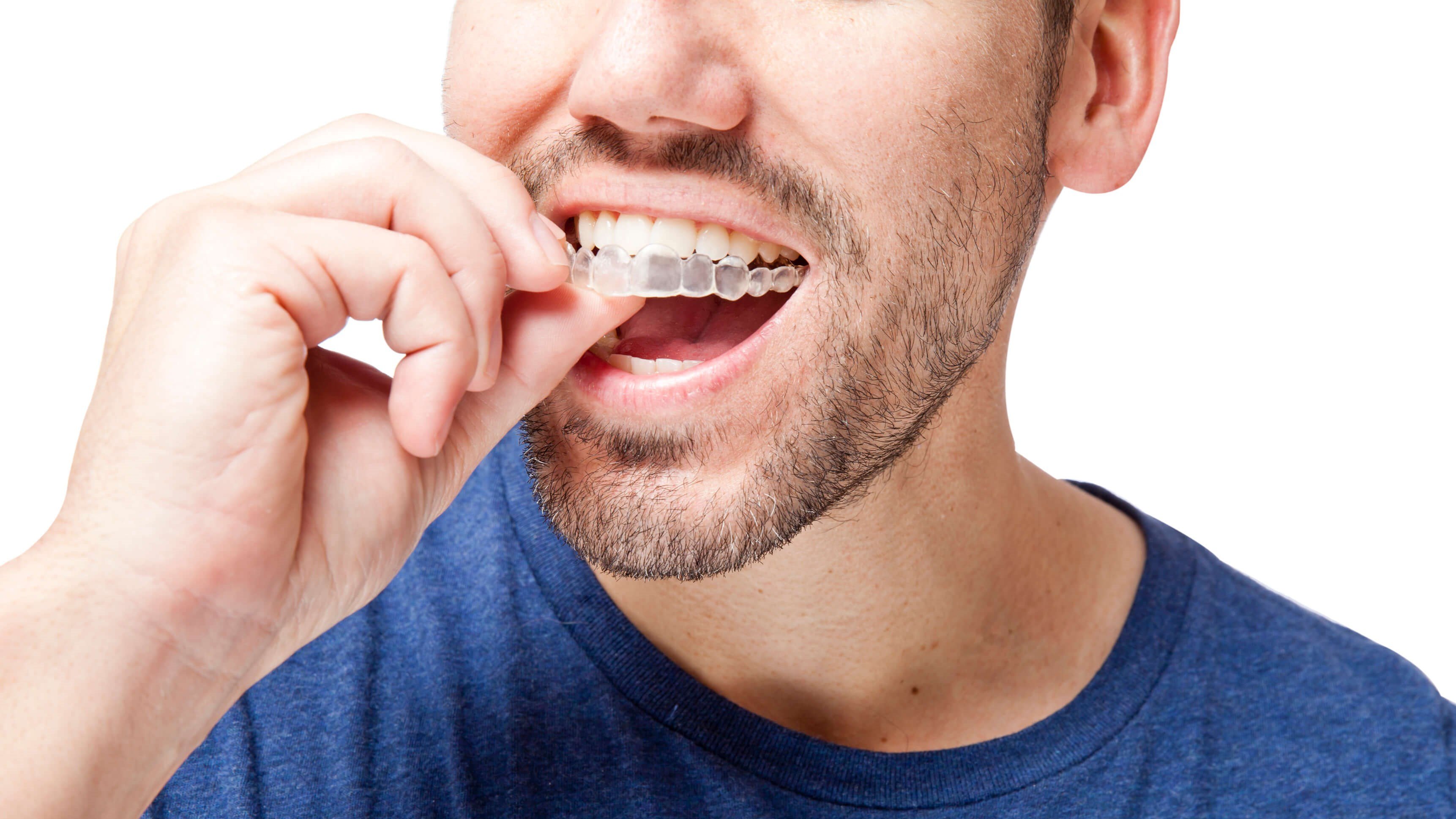 What comes to mind when thinking of orthodontics? Perhaps you envision metal wire and brackets. While this is an accurate picture for some, it doesn't have to be your reality. Now, there is a discreet option to straighten your teeth and correct a bad bite in Washington, D.C. Invisalign invisible aligners can improve your smile.
A misaligned bite can cause problems, like teeth grinding and jaw pain. If you want to address common dental issues with Invisalign aligners, call CK Dental & Associates for a consultation with Dr. Woo Young Chang. Our teeth straightening solutions help you achieve a healthy bite.
What is malocclusion (bad bite)?
Malocclusion occurs when both the upper and lower teeth don't quite fit together as they should. The problem with a bad bite is that it causes unnecessary stress on your teeth, gums, and jaw. Simple actions like chewing and speaking even become challenging. Malocclusion can result in the following oral problems:
Teeth grinding (bruxism)

Cracked teeth

Jaw pain

Headaches

Earaches
What are my orthodontic options?
Orthodontic treatment is the only way to improve your bite and address the dental issues listed above. Traditional braces consist of noticeable brackets and wires that are attached to each tooth. The brackets then gently guide your teeth into place over time. Unfortunately, the wires and the metal brackets are often an eyesore and prevent you from enjoying your favorite foods. Our teeth aligners are a less visible option than traditional braces.
How does Invisalign treatment work?
Clear aligners are made of smooth and sturdy plastic. They're custom-made specifically for your smile and must be worn for 20 – 22 hours a day. Patients get a fresh set of aligners every few weeks to slowly guide teeth into the ideal position. The devices can be removed when eating, brushing, flossing, and even playing sports.
Teeth aligners can address a variety of orthodontic issues, but they're not for everyone. Individuals with severe bite problems are often better candidates for traditional orthodontic care. When you come to CK Dental & Associates for a teeth straightening assessment in Washington, D.C., we can determine if Invisalign aligners are the right option for correcting your bite.
What can I expect with Invisalign aligners?
Invisalign treatment can help you achieve a better smile, even with a busy schedule. People who work on their feet all day, attend school full-time, and have children appreciate how easy it is to wear almost invisible aligners for teeth straightening. You can enjoy your life without the embarrassment associated with braces.
Worried about the time commitment? Don't be. Whether your problem is a slight overbite or crooked front teeth, our discreet teeth aligners are designed to increase your jaw function and comfort. Dr. Chang simply takes impressions of your teeth and creates custom pieces that are ready in no time at all.
Correct a bad bite with clear aligners
Interested in straighter teeth and an improved bite without metal wires? CK Dental & Associates has helped countless patients through the advanced Invisalign system. Dr. Woo Young Chang can determine if you're an ideal candidate for virtually invisible aligners when you call for an appointment in Washington, D.C. Our team of highly trained professionals is proud to offer a wide range of services so patients can achieve and maintain the healthiest smiles possible.